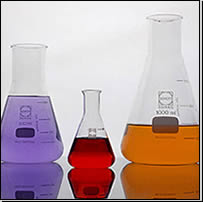 Da Open-Source Software immer wichtiger wird, wie am Beispiel Linux, Apache, Eclipse und vielen anderen zu erkennen ist, haben auch wir uns dazu entschlossen bestimmte Projekte als Open-Source-Projekte zu führen, andere Projekte wiederum haben noch nicht den Status eines richtigen Projektes erreicht und werden daher hier als "Experimente präsentiert.

"Google Site Search" is a module for Joomla 2.5+ that enables you to search your site, or of course the web, by using the classic Google Search box, you have seen on endless sites. This module is highly customizable and multilingual, no matter if you need Indian, Japanese, Hebrew as far as Google supports it we provide it.
Currently 35 languages and 234 google sites (google.com, google.vg, google.co.zw....) are supported.
Demo, Support, Download available from the menu on the left side...

Das Projekt FreeFormsBeans wurde gegründet um freien java code (LGPL) für Oracle-Forms Applikationen zu veröffentlichen. Im Downloadbereich befinden sich die zugehörigen Files.
FormsTimer
==========
The Timers you can create in Forms with CREATE_TIMER had a sideeffect i dont remember ;-) so i needed a workaround.
That's why I wrote this bean. It implements creating of timers, creating of repeating timers cancelling of timers.

Amazon Tools ist ein PHP Projekt das sich zum Ziel gesetzt hat nützliche Tools für das Amazon-Produkt-API zur Verfügung zu stellen.
Es wird unter der Simplified BSD License veröffentlicht.
Version 1.0 - ermöglicht das Signieren von Amazon Requests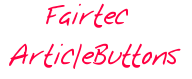 ArticleButtons is a plugin for the Joomla Content Management System, that allows easy integration of SocialNetwork Buttons in Joomla articles. A focus was put to low ressources usage and fast page-load times. All requests are executed asynchronous, java scripts are just loaded once.
The plugin can be downloaded here.